Your HVAC system (Heating, Ventilation, and Air Conditioning) is the primary source of comfort at home. It can also be quite expensive to replace – especially if you have a dual-zone system or a large home. Maintaining your HVAC system can keep your system running efficiently, save you money over the long haul, and extend its life. Here are our top 7 tips to maintain your HVAC system and keep it running in tip-top shape.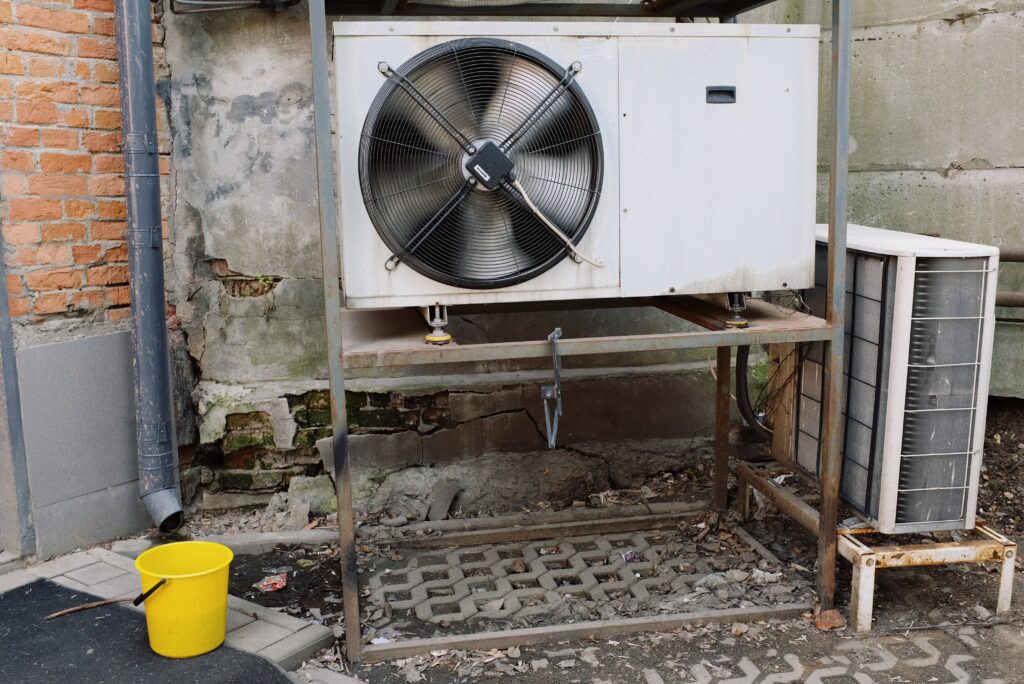 Change the Filters
Filters are your first line of defense when it comes to maintaining your HVAC system. They keep dust, pet hair, and other debris from reaching the delicate evaporator coils. If the coils get dirty, not only does your system work harder, it won't last as long.
Replace your intake filters every 2 – 6 months. If you have pets, consider every 30-60 days instead. Intake filters are the ones that take air from your living area to your air handler. They're typically an inch thick and range from 20" to 25" on length and width.
Replace your blower filter every 6 months. The blower filter is usually 3" to 4" thick, and resides at the base of your air handler. It filters everything coming in from your intakes before the air reaches your evaporator coil.
Check the Drain Pan
Whenever you replace your blower filter, take a minute to inspect your air handler's drain pan (since you're right next to it anyway). Your evaporator coil creates condensation from all the ambient humidity in your home. And let's face it, in North Carolina, we have a LOT of humidity! The drain pan catches this condensation, which will flow down a pipe to the outside of your home.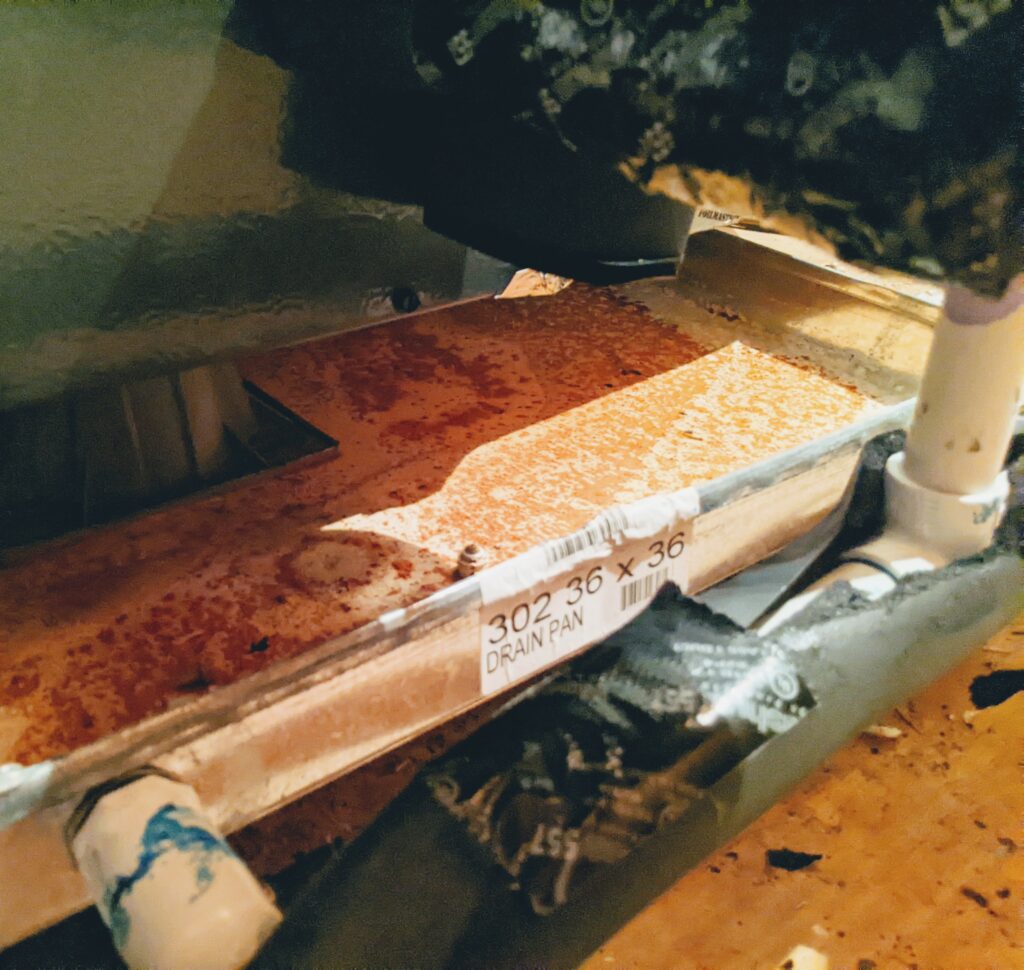 If you see rust or standing water in the drain pan, you could have a clogged drain pipe. You can snake the drain pipe using a thin wire or plastic drain snake.
Straighten Coil Fins
(turn off the power to the HVAC system at your breaker box before this step)
Both your evaporator and condenser coils have delicate thin strips of metal called fins. These fins provide surface area to help transfer heat more efficiently. Check to see if any of them are bent.
If they are, carefully straighten the coil fins with a fin comb. Emphasis on carefully. No need to use a lot of pressure.
Remove Debris from Condenser
(turn off the power to the HVAC system at your breaker box before this step)
Take a look at your outside unit – that's the condenser unit. If there are any branches, leaves, or other debris, clear it out. It's a good idea to check this after a major storm blows through, too. Your condenser unit runs most efficiently when air can flow freely, which means no blockages.
Check and Replace Window Seals
It may not seem like you're maintaining your HVAC when you work on your windows, but it's a huge help. Many windows today are double-paned. That means there are two plates of glass separated by a layer filled with argon gas (it's inert, and is a great insulator). If a window has lost its seal, this means the argon gas has leaked out and is no longer insulating. Less insulation means your HVAC system is running more often.
Check your windows and replace any windows that have lost their seal. To find any windows with a broken seal, just look for foggy window panes. One foggy pane isn't a big deal, but they add up over time.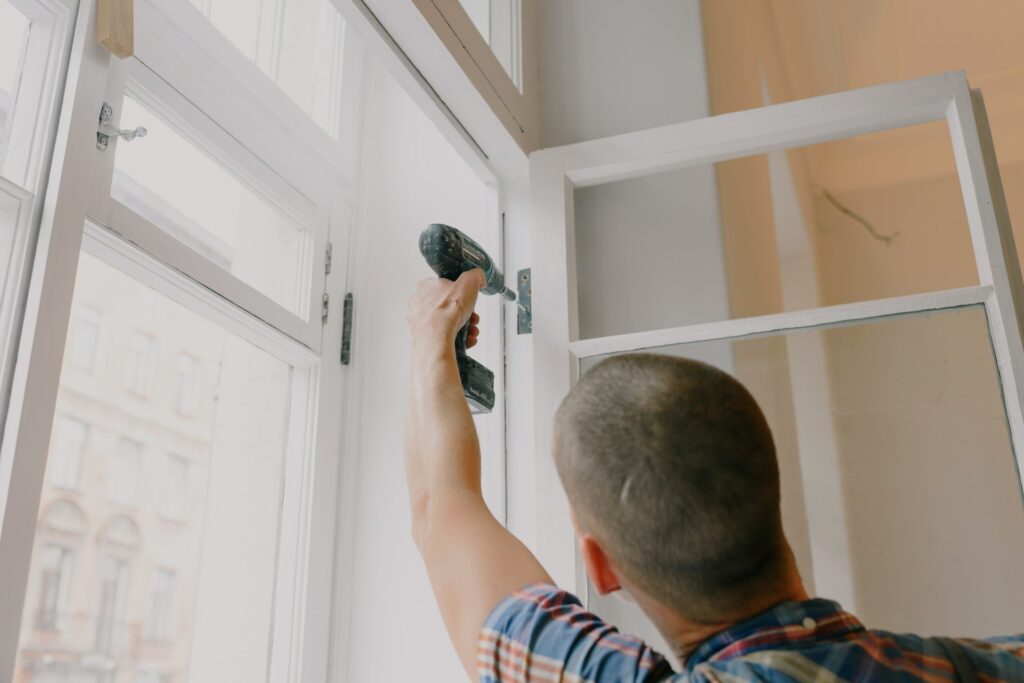 Local glass companies can replace a bunch quickly. If you're more of a DIY-er (that's why you're on this site, right?), the fine folks over at Energy.gov have a step-by-step guide on replacing a window yourself.
Replace Insulation on Refrigerant Lines
Repairing the insulation on your refrigerant lines is another easy fix to help maintain your HVAC. Refrigerant is at the core of your system. It's used to move the heat out of your home in the Summer, and back into your home in the Winter. The more efficiently your refrigerant can accomplish this, the better.
If you see damaged or missing insulation on your refrigerant lines, replace the damaged or missing section with new insulation. You can pick up some simple pipe insulation at your local hardware store and trim it with scissors.
Professional Bi-Annual Maintenance
It may not seem like a 'tip,' but calling a professional to maintain your HVAC system twice-per-year can catch problems before they cause damage. Once in the Spring and once in the Fall are optimal.
A technician will be able to test your system before it sees major use in the Summer and Winter. They can also top off any refrigerant, give your coils a deep clean, and test air flow in key locations.
Many HVAC companies will offer this as a complimentary service if you've purchased a system from them.
Maintain Your HVAC to Keep the Air Flowing
Homeownership isn't always about the glamorous projects. Maintaining your HVAC system is one of those not-so-glamorous things that can pay off over time. If you follow these tips and keep your HVAC system running smoothly, you'll save money and extend the life of your system.
Author Details
Author Posts
Stuart is a North Carolina native and NC State graduate who has been a resident of the Triangle since 2012 after a 4-year adventure in New York City. This enthusiastic craft beer nerd and self-proclaimed foodie found a home among the diverse offerings of Raleigh, Durham, and Chapel Hill. He lives with the love of his life, Shelby, and their rescued four-legged family member, Finnegan.