As I try to provide more articles about growing your own garden, I'm going to begin doing regular Wednesday updates about my own garden. That way, if I miss any important content, maybe it will show up here!
Additionally, remember I'm a novice. I've been in my home not even a year so far, and apartment living did not allow me to grow much. Therefore, I encourage you to leave comments letting me know if something will work better!
My Growing Situation
I have two different gardens. One of these is your traditional outdoor garden, and that will be the bulk of my gardening. However, I also have a small indoor garden mounted to my garage wall. That garden is for year-round growing, so my family can have some fresh veggies year round.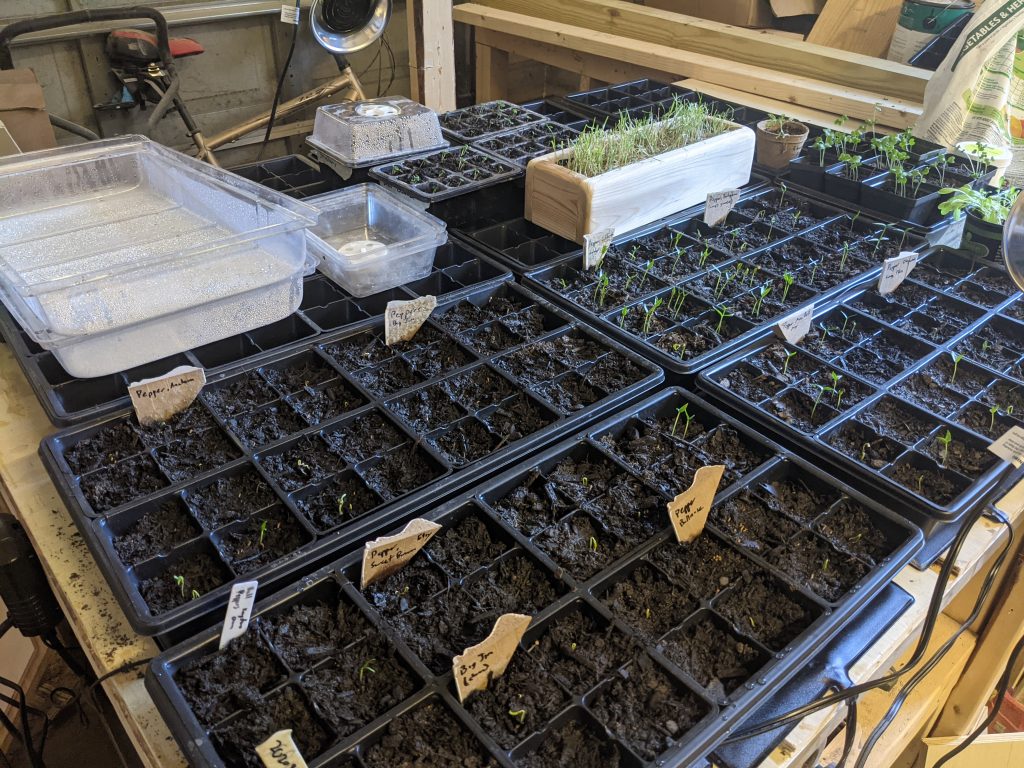 Status Update
As you know, the time to plant peppers is upon us! I'm planning on growing several varieties of peppers in my summer garden, so I've already started those seeds. I've also planted broccoli, basil, and strawberries.
My setup is pretty simple. The peppers, basil, and strawberries were planted, by seed, in trays with individual square sections. I planted the peppers and broccoli on Saturday, January 23rd and the basil and strawberries on Monday, January 25th.
I made sure to moisten the soil in all of these and then I watered them from the bottom by filling up the trays slightly with water. It is important to keep the soil moist throughout the germination process.
Since my setup is in my garage, I need a heat source. I'm actually using plant lights, heating pads, heat lamps, and an actual heater to keep the seeds between 70 and 80 degrees.
Peppers
Typically, peppers take 7-10 days to sprout. However, I had my first sprout on Wednesday, January 27th! It was a mini-bell pepper mix seed. Since then, I've had all of my other varieties sprout. As of last night, I had the following:
1 Keystone Bell
3 Banana
3 Big Jim
11 Bullnose
19 Mini Bell
12 Long Thin Cayenne
13 Anaheim
40 California Wonder
21 Craig's Grande Jalapeno
Basil
Basil is notoriously one of the easiest plants to grow, so it was no surprise that it sprouted very quickly and successfully. I actually had 100% of the seeds I planted sprout for my Piccolino Basil variety. So far I've had the following sprout:
18 Sweet Basil
30 Cinnamon Basil
12 Piccolino Basil
Broccoli
My broccoli actually turned out amazingly as well. I planted my broccoli in 4 inch planters to sprout them and watered them from the bottom as well. Broccoli seeds are small so every dish had several seeds in it. So far, I've had 50 broccoli sprouts. In a couple weeks, I'll have to thin them out so only 1 broccoli plant is in each planter. They grow really big!
My specific variety of broccoli is Waltham 29.
Strawberry
I haven't had any luck with my strawberry yet. I planted them on January 25th, but haven't seen any activity. Fortunately, strawberries can take between 7 days and 6 weeks to sprout. Gardening is largely about patience and persistence. So I'll wait.
Improvements I've Made
This is actually my third attempt at growing bell peppers. Initially, I was trying to grow using seeds I harvested from my most successful pepper plants last year. Pepper Pots and Pepper Longstocking. However, I'm pretty sure these peppers are not capable of producing new plants from their seeds. This happens from time to time due to hybrid plants or genetically modified plants.
Peppers are especially vulnerable to becoming hybrids through cross pollination. If you plant two pepper varieties too close together, you're going to end up with a hybrid that may or may not grow next year.
Since starting from seeds meant to be planted, all of my bell pepper varieties have done exceptionally well. California Wonder is the main bell pepper variety I planted and there are 40 sprouts.
Next Steps
I don't have anything to plant until the end of February now. At that time, I'll be pretty busy because it will be tomato planting season! And, I have a lot of tomatoes planned!
In the meantime, I'll keep ensuring the soil stays moist and warm for these sprouts until they're over 2 inches tall. Then I'll start thinning them. Once they're about 4 inches tall or taller, I will start transplanting them into larger planters.
Of these earlier seeds, broccoli will be the first one planted outside. It is a frost resistant plant and actually hates the high heats of middle summer.
Indoor Garden
My indoor garden is a whole separate beast. I'm growing at least 20 different plants, but I'm currently most excited about my Kentucky Wonder Bean Poles, Cherry Tomatoes, and leafy greens.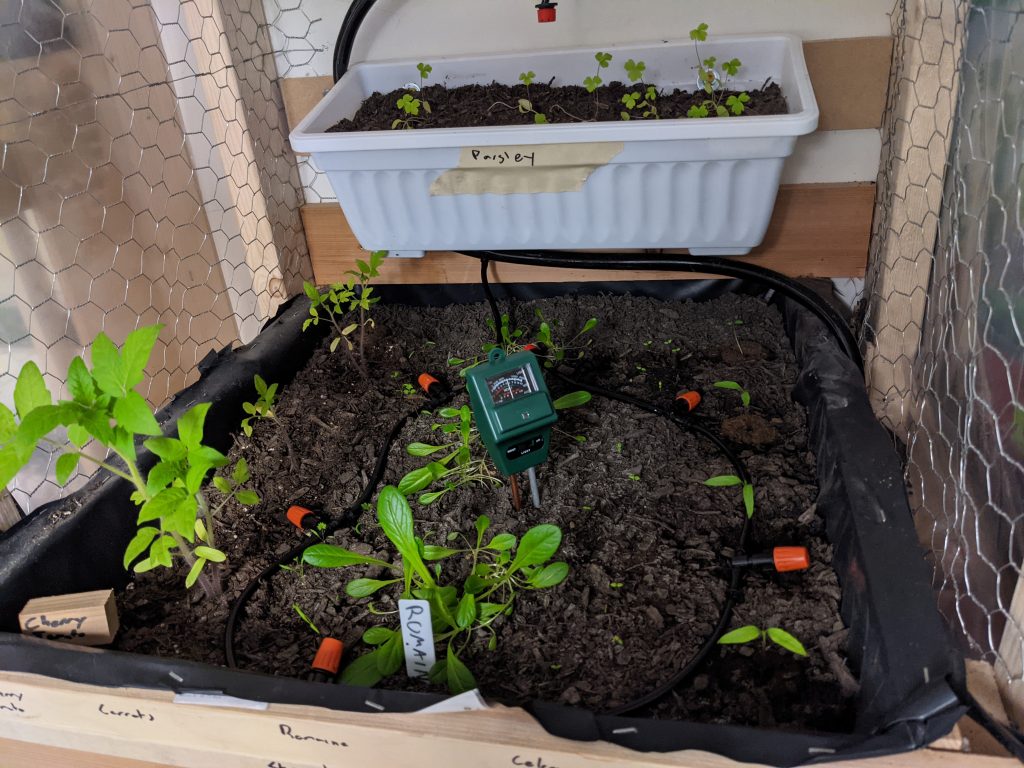 Kentucky Wonder Bean Poles
Kentucky Wonder Bean Poles can grow to 20 feet in length. I didn't know this when I planted them. Currently, the longest one is a little over 6 feet I think. However, the exciting part is that they're starting to grow their buds!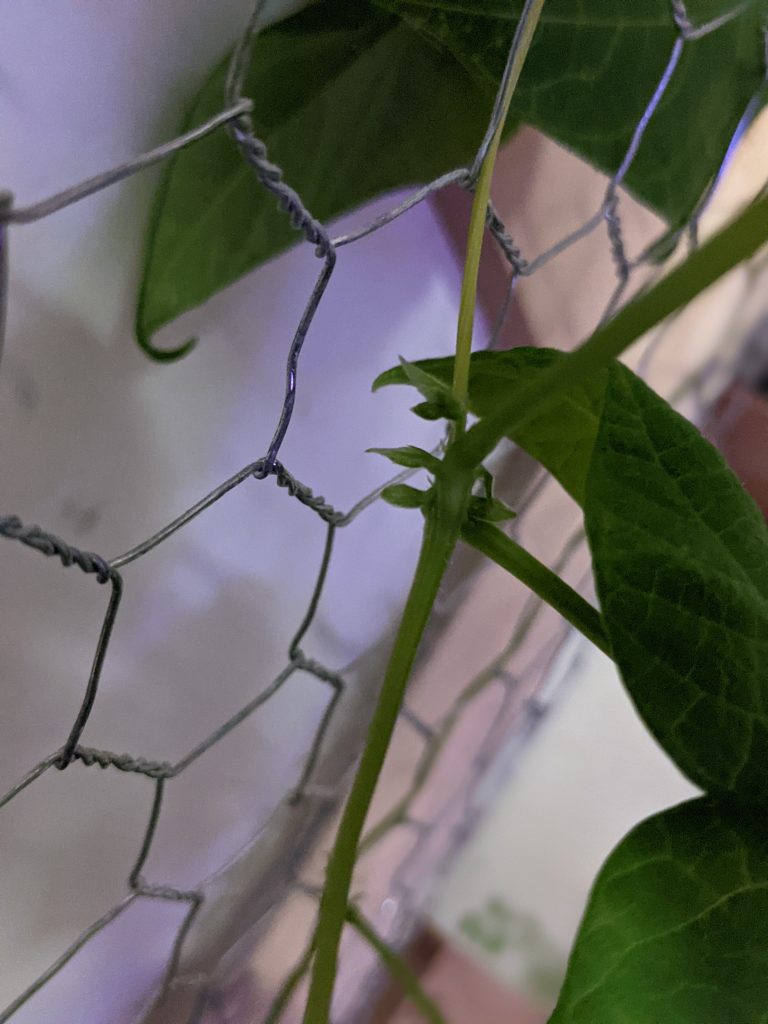 Cherry Tomatoes
I have over 10 cherry tomato plants growing in my indoor garden. However, they're at varying sizes because tomato plants love warmth and sun. It is harder to give those to a plant when growing indoors in a garage. The ones closest to the artificial lamps and closest to the heat lamps are growing the fastest. My biggest is over 2 feet tall and my smallest is about 2 inches still. They were all planted at the same time in early December.
Leafy Greens
I'll eventually create a hydroponic system for my leafy greens, but right now, they're growing in planters in the coolest part of my garage. Fortunately, these plants love colder weather. I still have some growing outdoors in a covered vertical planter.
Author Details
Author Posts
Richard Bobholz is a full time lawyer and part time amateur carpenter. As a homeowner, he likes to take care of as many home repair, maintenance, and improvement aspects as he can while ensuring things are done the right way the first time. With no real carpentry credentials, his articles focus a lot more on the broad aspects of home care and less on the proper way to do things.