I did not think this week was going to be all about transplanting, but it was. I originally had planned to share my plans for the summer garden, but due to a delay in lumber and all the things I had to do for my plants, I've postponed that article.
Transplanting Basil
Transplanting my basil was a surprise. I went to water them and noticed nearly all of the sprouts had roots reaching out the bottom of their seed starter planters. I caught it just in time!

Moving seeds starters to an intermediate pot is always a big job. The idea is you start with X number of seeds. A certain number of those do not germinate. Then, a few die as sprouts. A few more die when they're transplanted. This leaves you with Y number of plants for your summer garden.
It took me a little over an hour to transplant 36 seed starter groups into larger pots.
What you'll need to transplant:
New larger planters
Soil
Flat Edge Tool to pull the seedlings out
Water
It's actually really easy to transplant basil, and most other plants. The important thing to remember is to not damage the roots.
Transplanting & Thinning Broccoli
I also decided my broccoli needed some love. You can see that I had way too many broccoli plants per planter and they were very sad and falling over.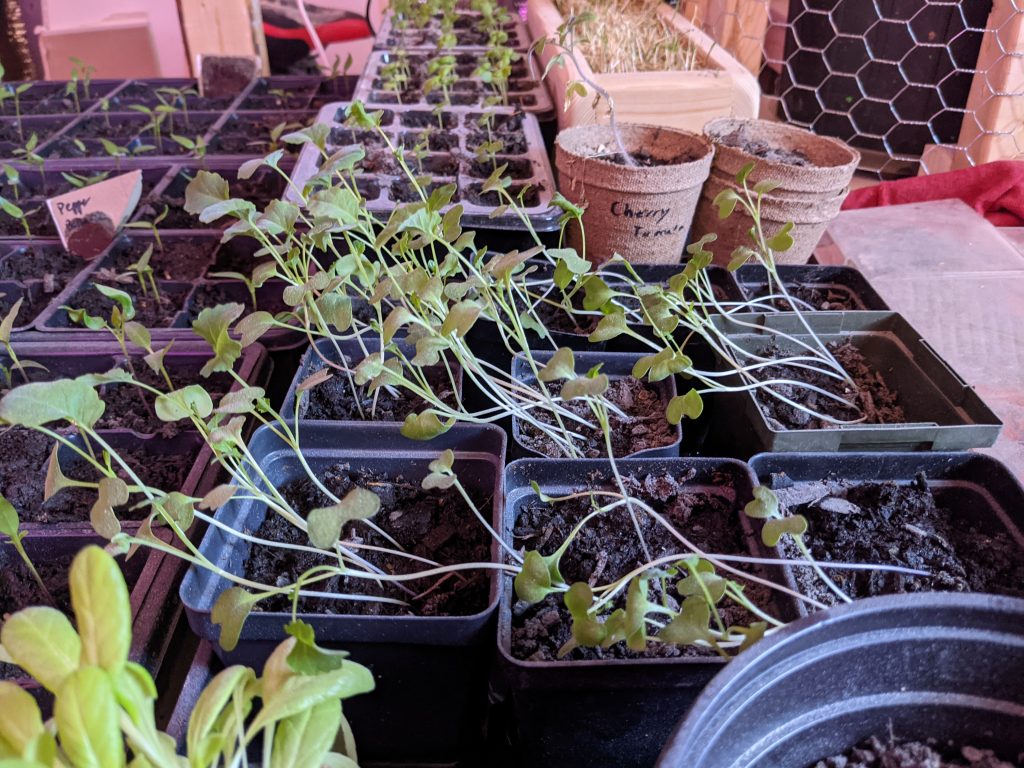 Normally, when you thin out a plant, you actually kill the parts you're taking out. Instead, I replanted almost all of my broccoli plants, so I have 2-3 times as many planters now. There's still 1-3 plants per planter, but they're much happier.
Outdoor "Greenhouse"
Since I kind of ran out of space, I decided to experiment. Since I know broccoli are cold-resistant plants, I create a miniature greenhouse out of a plastic tote.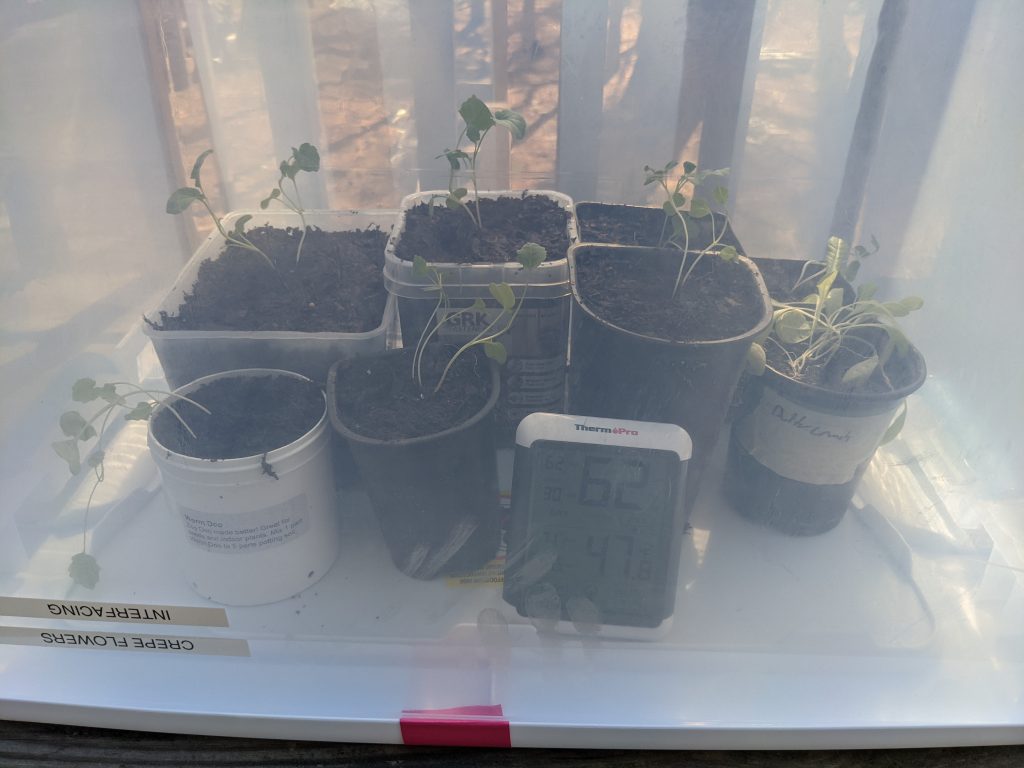 I put the greenhouse outside on February 21st and so far the plants are all doing great! Temperatures were very cold two of the nights, so I think the plants will do great going forward as well.
Building New Shelves
I also started building new shelves in my garage for storage and a new plant space. Currently, my seed starters have all been living on my table saw peninsula on my workbench. Since I have many home improvement projects to get done, this is obviously not an ideal situation.
These shelves will provide a perfect spot for seed starters to live going forward. There's approximately 32 square feet of space where I can put new seed starters and regular planters. They'll have 3 feet of space above them for growing and for plant lights.
Hopefully I'll have this project complete by next week. I'm also wiring new lights to go beneath these shelves to provide lighting on my workbench instead of relying on the 1 florescent light my garage has.
Other Plants
All the peppers, herbs, and other seed starters continue to grow. There's been nothing notable over the last week with them.
A few months ago, I planted Kentucky Wonder Bean Poles in my garage. I have 7 of them total. (I had 12 but gave away 2 and killed 3 because there was no space). Last week, one of them developed its first flower. Over the last couple of days, they are all flowering and one even has the start of bean pods! I'm very excited about the prospect of having fresh green beans in the winter!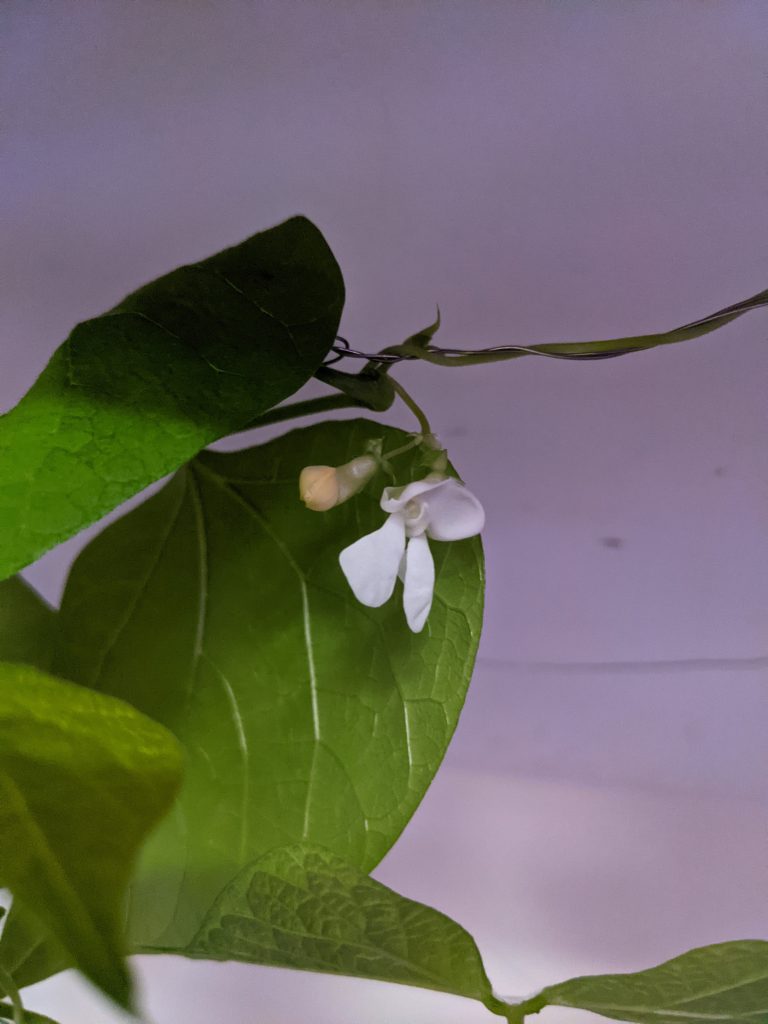 Outdoor Garden
After months of trying to get the correct cedar lumber, my wood order has finally arrived. I'll be spending today building the next section of my outdoor garden! There was not a lot of time to spare on this one since I have to get the soil ordered and then supplement the soil with compost or whatever else it needs before I start transplanting in late March and throughout April. Check out our amazing Cheat Sheet we made to help you know when to put seeds in soil and when to transplant outside. This is catered to Durham's climate!
Author Details
Author Posts
Richard Bobholz is a full time lawyer and part time amateur carpenter. As a homeowner, he likes to take care of as many home repair, maintenance, and improvement aspects as he can while ensuring things are done the right way the first time. With no real carpentry credentials, his articles focus a lot more on the broad aspects of home care and less on the proper way to do things.