Wire colors are important. They distinguish between ground, live, and common wires. More importantly, they tell you which wires are dangerous! If you're uncertain, don't touch any wires. Especially in older homes, not all wires are marked correctly.
Editor's Note: Anytime we talk about electricity, we need to tell you that any electrical work on your house is dangerous. What follows in this article is for educational purposes only. Reading our articles will not make you a professional electrician. If you harm yourself doing electrical work, you should seek the medical services necessary.
Some warnings:
You should assume all wires are hot until proven otherwise.
You should always use safety equipment and hire professionals when possible.
Older homes didn't have color coordination like we have today.
If any previous homeowners were big into DIY, your wiring could be very wrong.
Wire Colors
For these wire colors, we'll explain what they're supposed to mean when they're done correctly. That doesn't mean they are correct in your house. You should always test a wire before you touch it or come into contact with it.
Also, never do electrical work with the power on!

No Color
A completely bare copper wire is the ground wire. Ground wires do not carry a current. They protect your wiring, appliances, and devices from surges in your system by disbursing the surge directly to the ground. These obviously only work if your house is grounded properly.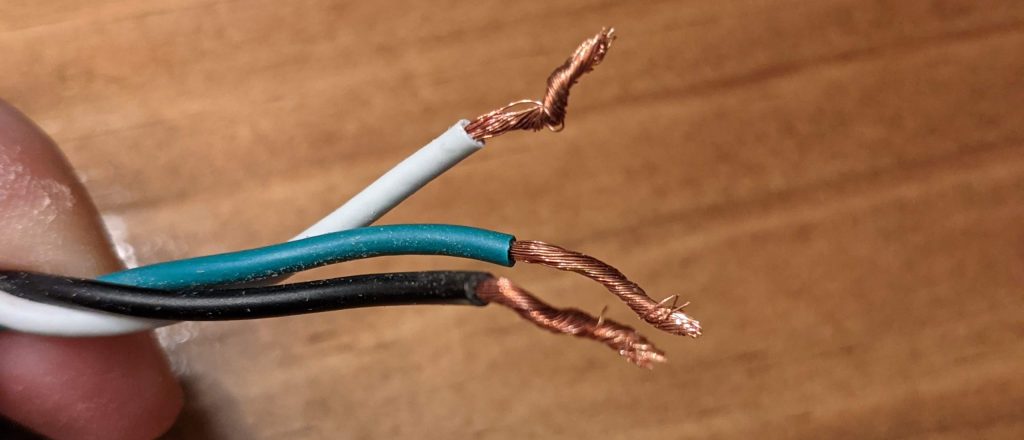 Yellow/Green/Yellow-Green Mix
A yellow, green, or yellow-green mixture is also a ground wire.
White
A white wire is your common wire. The common wire (or neutral wire) is the return path for your electrical circuit. When you plug something in, the power goes from the live wire, to the device, and back to the electrical box via the common wire.
Black
A black wire is the most standard color for a live wire. The live wire is the dangerous one. If you grab hold of one of these, the circuit will attempt to complete through you.
Blue and Red
Blue and red wires are also live wires. They're commonly used in 3 way circuits, fans, or other applications that need two or more live wires. They're used generally to distinguish between the main electrical live wire and ones that serve a specific purpose. This is helpful when you're doing something like replacing a ceiling fan and need to know which wire controls the fan and which is the lights.
Other Wire Colors
Yes, you can have other colors in your walls as well. However, these are fairly rare and only apply to certain circumstances.
Knowing the wire colors can help you better understand your electrical system. When used in an outlet, you should see the black wire on the right, white wire on the left, and the ground attached to the metal frame.
Two Black Wires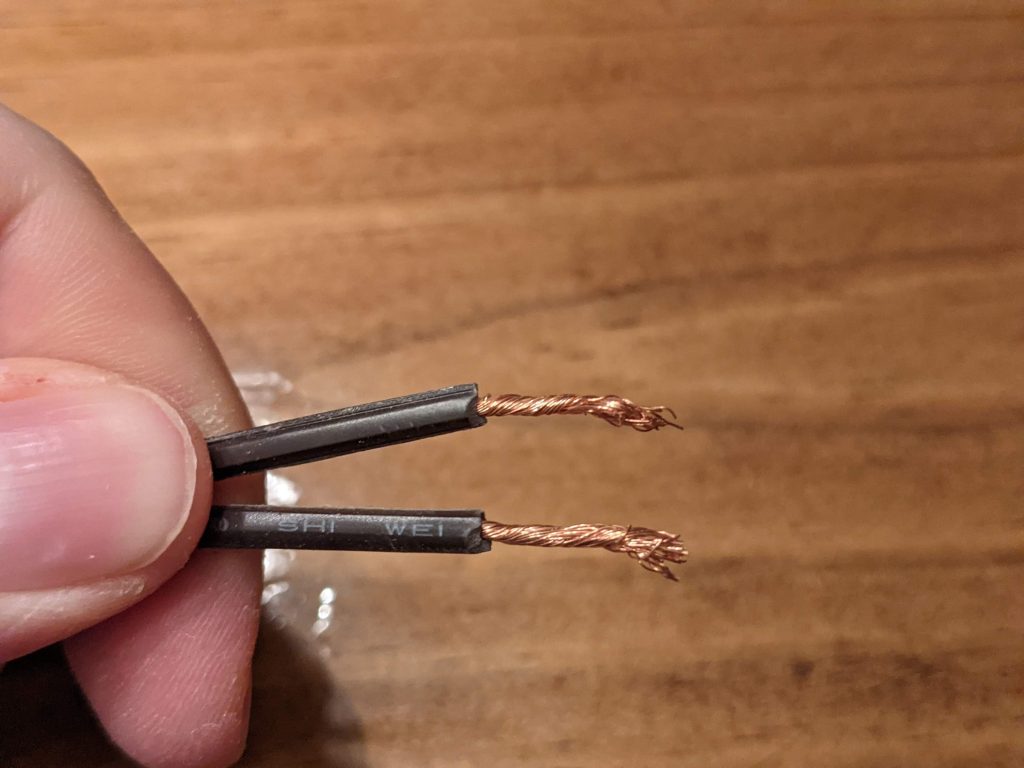 Sometimes, like the picture above, you end up with something that has two black wires and no ground or common. This occurs in electronics that don't care which direction the electricity flows. A lot of lamps are like this.
Author Details
Author Posts
Richard Bobholz is a full time lawyer and part time amateur carpenter. As a homeowner, he likes to take care of as many home repair, maintenance, and improvement aspects as he can while ensuring things are done the right way the first time. With no real carpentry credentials, his articles focus a lot more on the broad aspects of home care and less on the proper way to do things.