As a homeowner, you always want to budget for things like appliances breaking. To do that, we need to explore how long each type of appliance lasts. Once we know how long we can expect ours to last, we can start budgeting for their repair or replacement.
Feel free to jump to the appliance you're looking for! Also, we have a handy infographic at the end.
What are Appliances?
Appliances are generally any piece of equipment that performs a household task. For example, a dishwasher is a quintessential appliance.
HVAC
With most HVAC systems, you're looking at 15-25 years, though they'll require more repairs later in their life than early on. You can also extend the life of your system by getting it serviced every one to two years. Additionally, if you live in a climate that really strains your system or you have too small of a system for your house, you will likely have to replace it earlier. I actually have friends who go through an HVAC system quicker than every 10 years.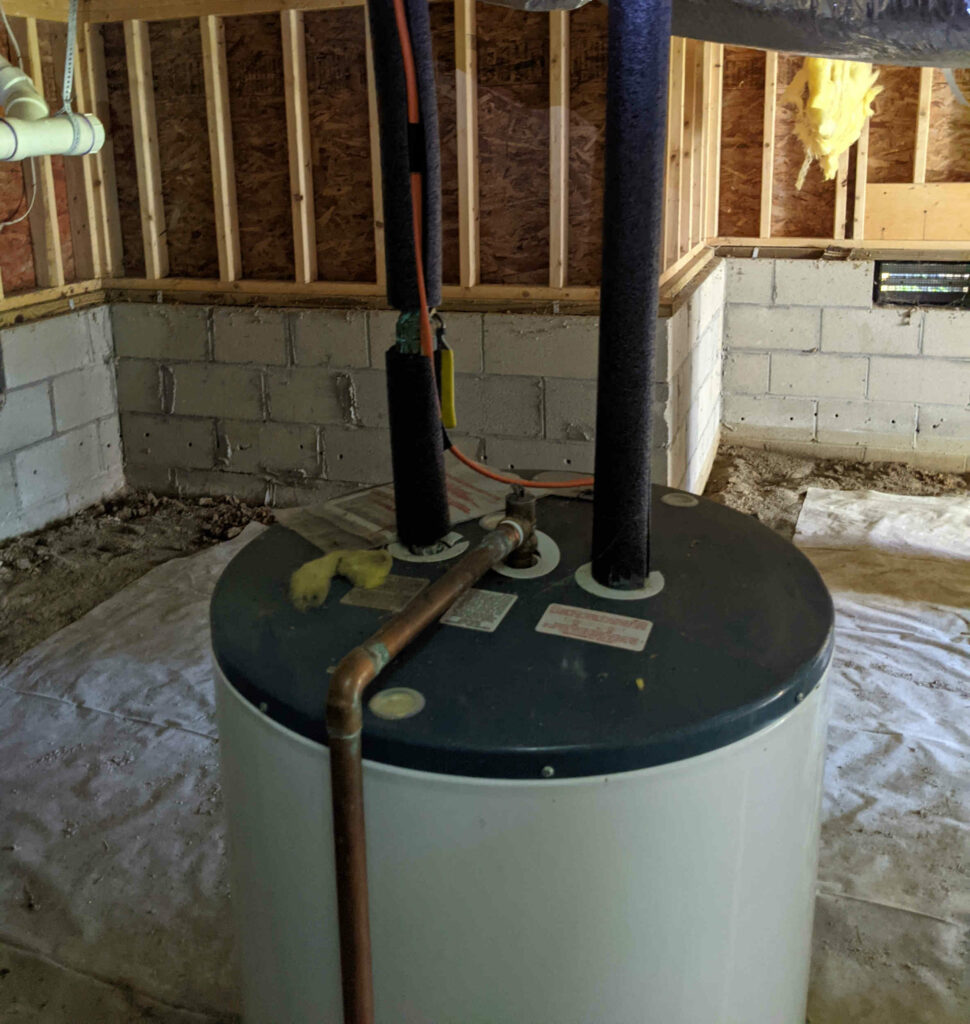 Water Heater
A water heater should last 6 to 13 years. However, these vary wildly. I've seen water heaters that are 30 years old. If you start with a good quality one and you keep it properly serviced, yours can last a very long time.
With water heaters, sometimes it isn't even your fault that they break. One of the common things that ruins them is water with a lot of sediment in it. This sediment can cause build up and rust.
Fridge
In most respects, we've advanced when dealing with appliances. However, refrigerators somehow missed that mark. Fridges used to last decades. Now, you should expect to replace yours every 10-13 years. I may sound super old when I say this, but the more fancy features a fridge has, the more things that can break on it. To me, it feels like there's a race to include as many features as you can, but no one is focusing on durability or properly testing those features first.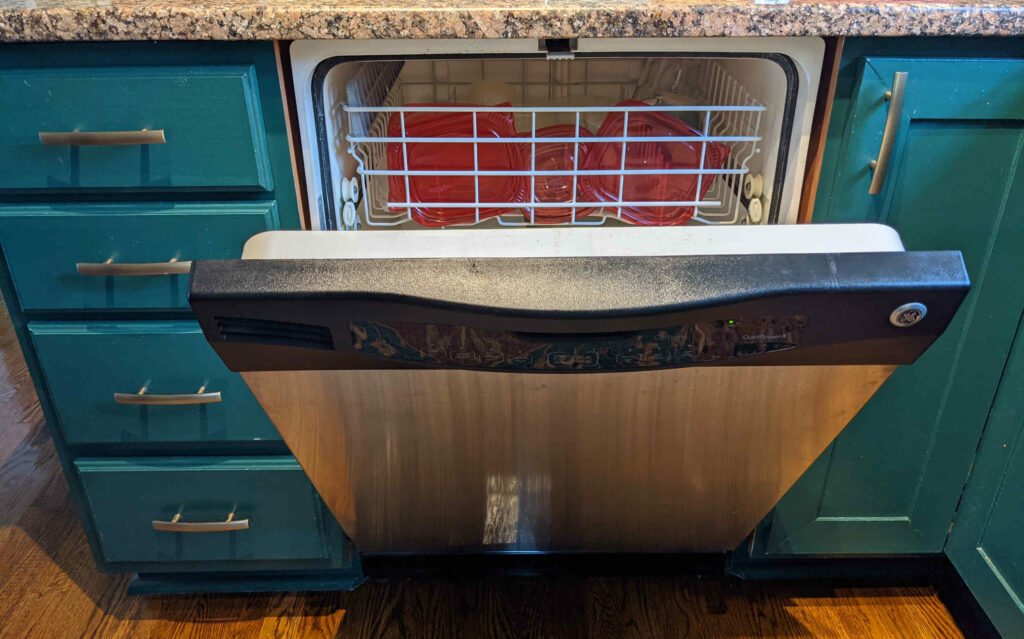 Dishwasher
Dishwashers are very similar to your fridge except that when things go wrong with your dishwasher, you can have a huge mess on your hands. They last about the same timeframe 9-12 years.
I also feel like, similar to fridges, manufacturers are putting a lot of new features in without worrying about durability. However, I actually think we're on the tail end of that trend. During the late 90s and 2000s, a lot of bad dishwashers were made. Newer ones are finally lasting longer.
If you have a dishwasher built in the 90s, first off congrats on having the longest lasting dishwasher from the decade. Secondly, you should consider replacing it with one built super recent and not prior to 2015.
Oven / Stove / Range
Ovens are pretty old technology, which means they last. Some gas ovens will last several decades. Electrical ones will die sooner because they have more components and those wear down with usage. If you're using your electric oven regularly, you should expect it to last around 13 years. A similar usage of a gas oven should last about 15 years or more.
Both gas and electric ovens, stoves, and ranges will require servicing every 5 years or so. For example, the front burner on my stovetop broke and we had to get that replaced. The total cost for the repair was $80, so that's not bad.
Microwave
Microwaves aren't new, but they're a newer technology than most things in your kitchen. They're also full of more unique components that can break. For that reason, you should expect your microwave to last only about 7 years.
However, there is a huge variance in the quality level of microwaves. If you have a $25 countertop one that you bought for your dorm, you're probably only going to get a couple years out of that. If you have a commercial variety mounted in your cabinets, you can probably get 20 years out of that.
What variety of microwave is a personal choice. However, I will stress that if you're customizing your cabinets to fit the microwave, buy the highest quality you can because it's hard to find an exact match when you have to replace it.
Also, a surprisingly large number of microwaves die before their time because someone microwaved metal. Stop doing that and your unit will last longer.
Washer / Dryer
My wife and I bought the washer and dryer of our dreams. I'm not even kidding. We've had dreams about these before we bought them. Even before we bought a house, we've joked about buying these units and using them in apartments. We bought the Samsung high efficiency front loading washer and dryer with the stacking kit. Obviously we still love them.
But that's not why you're reading this article. Washers and dryers should last about 10 years for lower end models and upwards of 20 years for higher end models. If you buy a commercial model, it will probably outlast you though.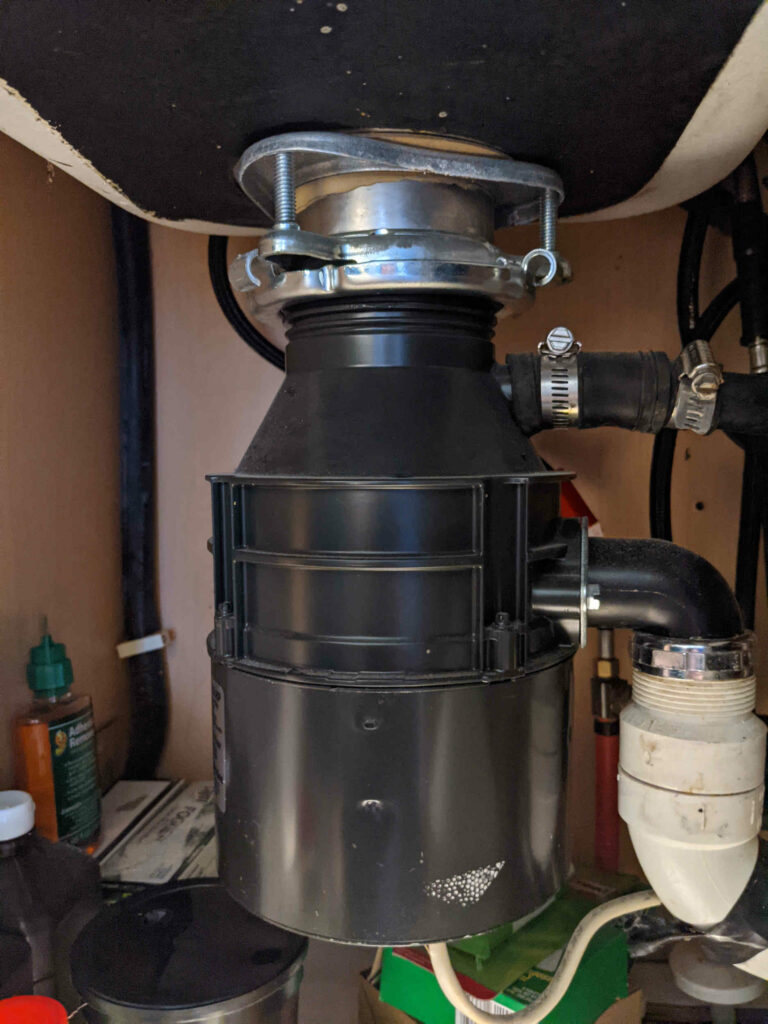 Garbage Disposal
The garbage disposal is the forgotten appliance. It's also the one that breaks the most. Your garbage disposal should last you 5-10 years, depending on quality. Later in its life, it will clog, leak, and simply stop working more often. Garbage disposals have a reset button that trips when they get clogged or short out. If yours is older, you should know where this is.
Appliances Maintenance
All appliances will require regular maintenance to keep them in working order. I would recommend having your HVAC and water heater serviced every 1-2 years and your other appliances every 3-5 years. That way, you can catch small problems before they become big ones.

Author Details
Author Posts
Richard Bobholz is a full time lawyer and part time amateur carpenter. As a homeowner, he likes to take care of as many home repair, maintenance, and improvement aspects as he can while ensuring things are done the right way the first time. With no real carpentry credentials, his articles focus a lot more on the broad aspects of home care and less on the proper way to do things.