I had some extreme success with my radishes this year, so that makes me an expert, right? Okay, not quite. However, I have done a lot of research and put it together here for you. This doesn't cover absolutely everything you need to know about radishes and growing them, but it's enough to get you started.
Important Facts
When to Plant
Late Feb – Early April
Late August – Late September
Spacing
2-6 inches
Sowing
Directly sow outside
Depth
1/2 Inch
Time to Germinate
5-10 days
Cold/Heat Tolerant
Just cold. Hates the heat
Watering
Water regularly
Timeline
I planted my radishes by directly sowing the seeds in the ground on March 23, 2021. As I tend to do, I planted 2-3 seeds per hole and they were 2 inches spaced apart in three rows (one for each variety of radish).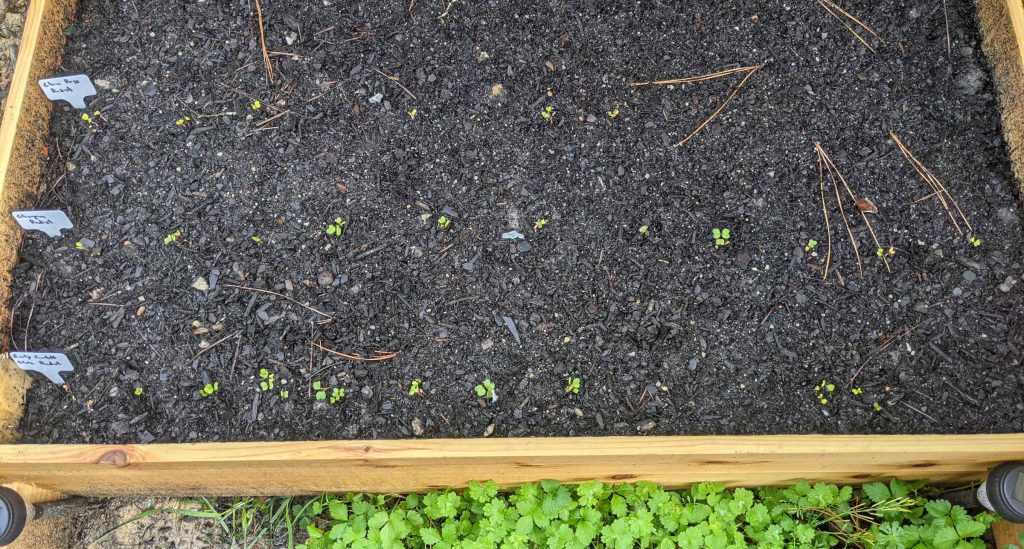 They proceeded to sprout 5 days later. On March 28, 2021, I had a nearly 100% germination rate among the radishes. That unfortunately meant I needed to start thinning them out. Radishes have to end up as only 1 per hole so they don't crowd each other.
I ended up harvesting the first of the radishes on May 1st with all of them being harvested within a couple weeks.
When Do You Harvest Radishes?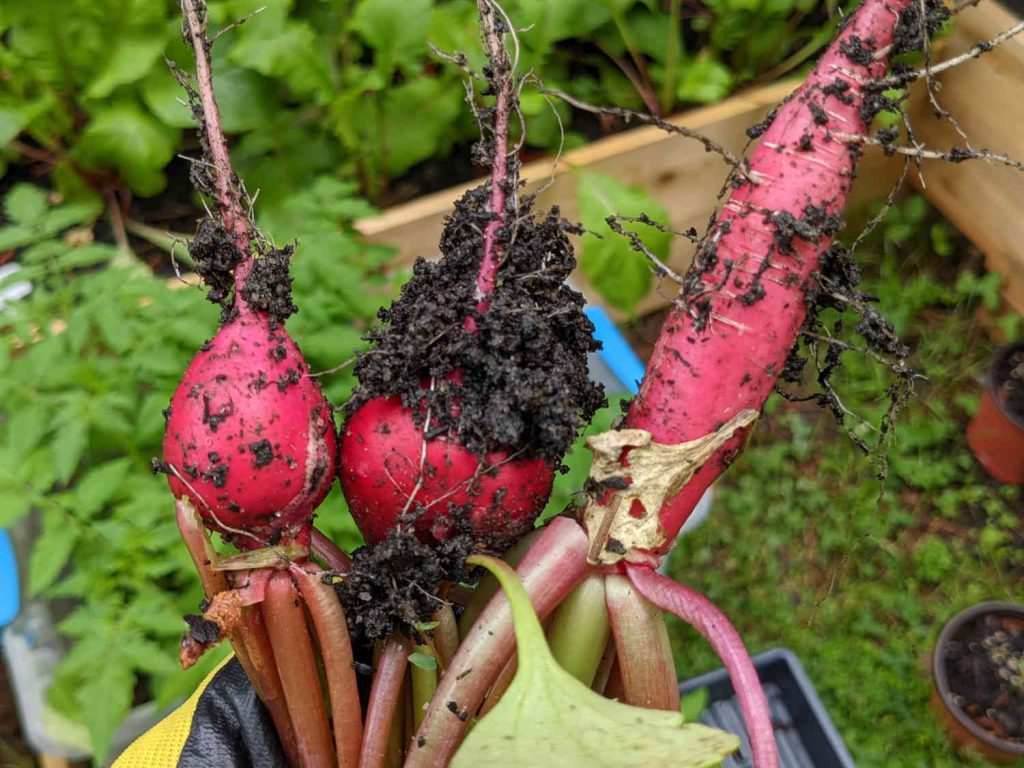 This is the fun part, but like all root vegetables, sometimes it isn't obvious when you should harvest. With radishes, the general rule is you harvest when the tuber part that you can see is over an inch in diameter. Pull them in order of size. Always pick the largest first (or second largest if you're trying to get a prize winning radish!). That way, you'll see if the rest will be ready too based on the size of your first pick.
Hope this helps you in your summer garden planning!
Author Details
Author Posts
Richard Bobholz is a full time lawyer and part time amateur carpenter. As a homeowner, he likes to take care of as many home repair, maintenance, and improvement aspects as he can while ensuring things are done the right way the first time. With no real carpentry credentials, his articles focus a lot more on the broad aspects of home care and less on the proper way to do things.