Does Paint Covered Overalls offer services? Short answer: no.
Every now and then, we're asked if we can do some sort of handyman service. We are both very handy around the house. However, we don't do these projects professionally. Basically, you need to be a relative to see us getting down and dirty with the home improvement projects!
Our Projects
For example, I recently renovated my in-laws' master bathroom. It was my gift to my mother-in-law for her birthday. I replaced everything except the tub, toilet, and sink.
It all started when they found a small leak. Fortunately, they hired a plumber to take care of the leak. Then, I came in an fixed the drywall, floor, and the rest.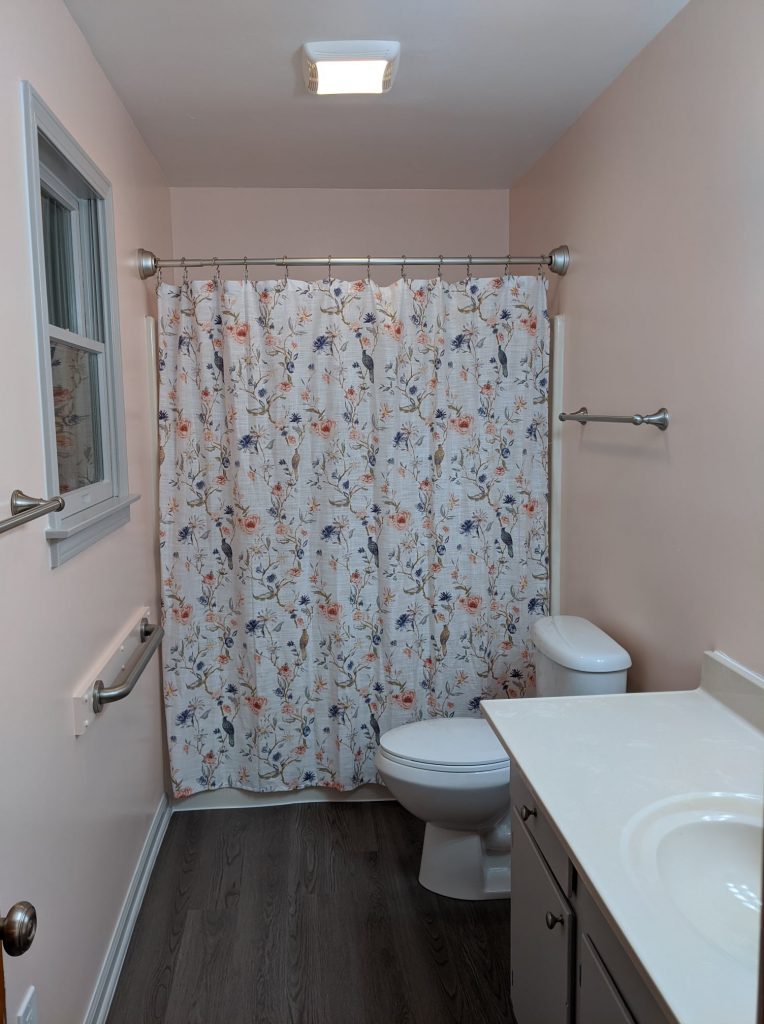 Our Contributors Offer Services
If you need a trade or service, we highly recommend checking out our contributors! They're talented and professional. Additionally, they've already proven that they want to help the community by contributing to our site.
Legal Reasons
We also have legal reasons we don't offer services. Neither of us is a licensed or insured service provider. Being a lawyer, I like to reduce the risk. Additionally, I recommend my clients hire licensed and insured individuals or companies. Therefore, I couldn't realistically ask you to hire us.
We Don't Want to Offer Services
As if the other reasons weren't enough, we also don't want to. We really believe in the workmanship and passion of service providers in our area. After spending an entire weekend shoveling my clay soil, I can confidently say I couldn't do this professionally.
Leave it to the Professionals
In other words, stick with the professionals. That's not us. If you need a realtor or an attorney, that's where we excel! We're also happy to help you find a professional for your job. From landscaping to plumbing and everything in between, we know great professionals in Durham, North Carolina.
Author Details
Author Posts
Richard Bobholz is a full time lawyer and part time amateur carpenter. As a homeowner, he likes to take care of as many home repair, maintenance, and improvement aspects as he can while ensuring things are done the right way the first time. With no real carpentry credentials, his articles focus a lot more on the broad aspects of home care and less on the proper way to do things.